The BBC are featuring clips of british fencer and team GB member Laurence Halstead in various Olympic broadcasts. Keep your eyes peeled for our homeboy Laurence and catch the full video below! #London2012
GO TEAM GB - The BBC are using bits of Two Spot Gobi's video for 2011 single 'Simon's Song' in various olympic broadcasts. #Laurencehalstead #Britishfencing #London2012
Stay tuned for competitions and updates, more gigs and videos. 
BOOM 
What's up crew? 
Ok so in the midst of this erratic weather, emotional football craziness and London olympic mentalness I thought I'd just update the blog with a few bits and pieces. 
First off we have a few new dates added for after the summer when we will be launching our live 'From the Moon' album. Check our TOUR page for new UK gigs and a few festival slots.
There will be many more gigs to come in the Autumn time in the South and indeed in the North of the country, so we're stoked to be getting back out there to road test some brand new material. 
We have written a boat load of new songs for our third studio album and we're fully finding a solid thread and a direction that we are all happy with. We will, over the course of the next few months, be releasing bits and pieces on a soundcloud page where you guys can listen for short period of time to things that we have been working on, so watch out for updates on that! 
In the meantime I thought I'd share some pics from a show we did a few days ago for Pembroke College summer ball at the University of Cambridge.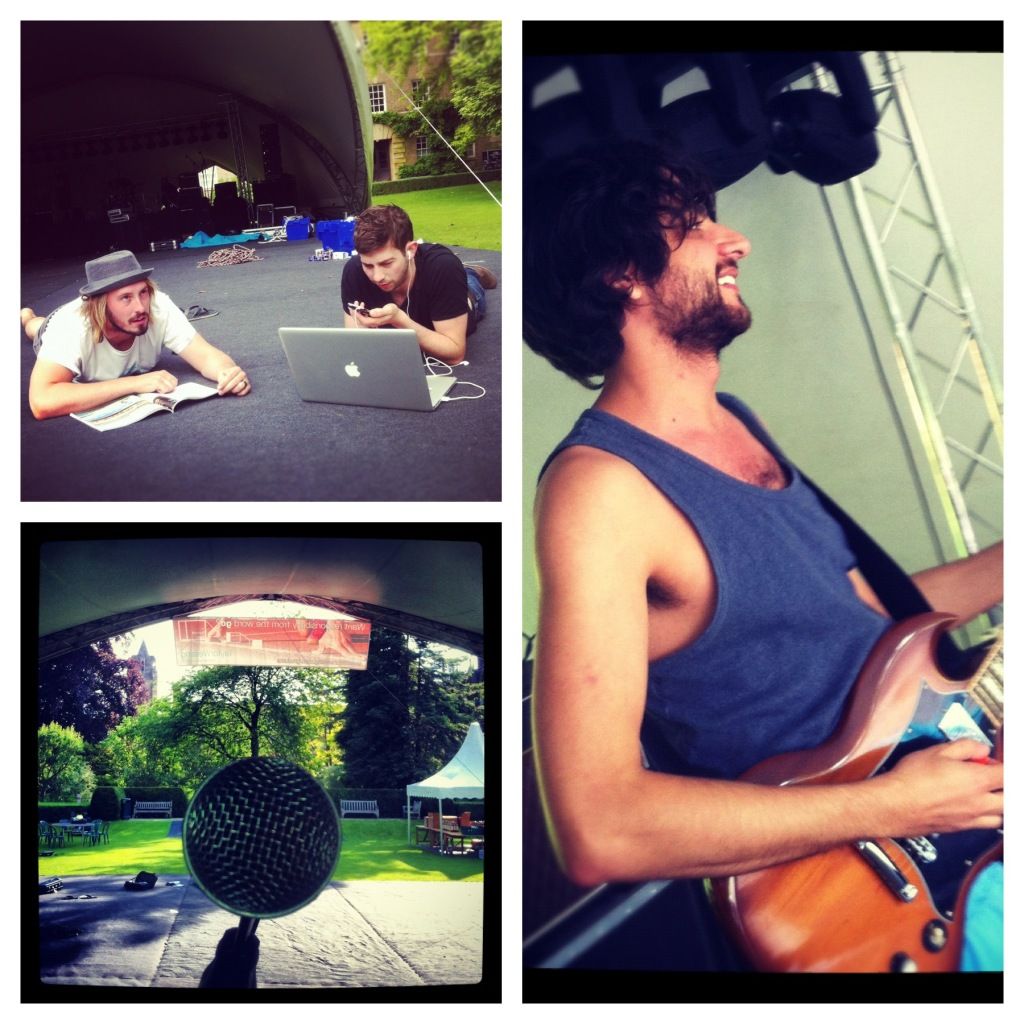 It was a perfect night for a summer show and as the crowd gathered we knew it was going to be an memorable one. 
Big shout out to all the awesome peeps that we met from Pembroke College, you guys rule. Special thanks to Moses Hoyt who took some killer live snaps from the show.
Hope everyone has been making the most of what sun we've had, despite the fact that it hasn't exactly been super soaker weather, we have much to look forward to and more news to share very soon!!! 
Stay classy folks 
x
For quite some time now in the TSG camp we have been eager to produce a recording that truly represents what our band is all about in a live environment. Over time and over tours with some formidable artists we have constantly been learning from one another and from our peers in the music world as to how to put on a good show.
What we felt we had not captured on record until recently was the energy, the sound and the excitement that we all experience onstage and also with a fully participating audience and so on the 10th May we took to the stage for what would be the first time we had ever fully recorded one of our gigs.
We chose The Halfmoon in Putney for this event, steeped in musical history and an important landmark for popular bands over the last 40-50 years. For us it represented the classic London venue and a perfect setting for a live album.
We pitched up at the venue late afternoon to find the boys from Yellowfish studios setting up their airstream studio outside the venue, the bulbous retro chrome beast housed a full mixing desk, LCD monitors and a crew of 3 guys responsible for the all the mics, wires and techy type stuff.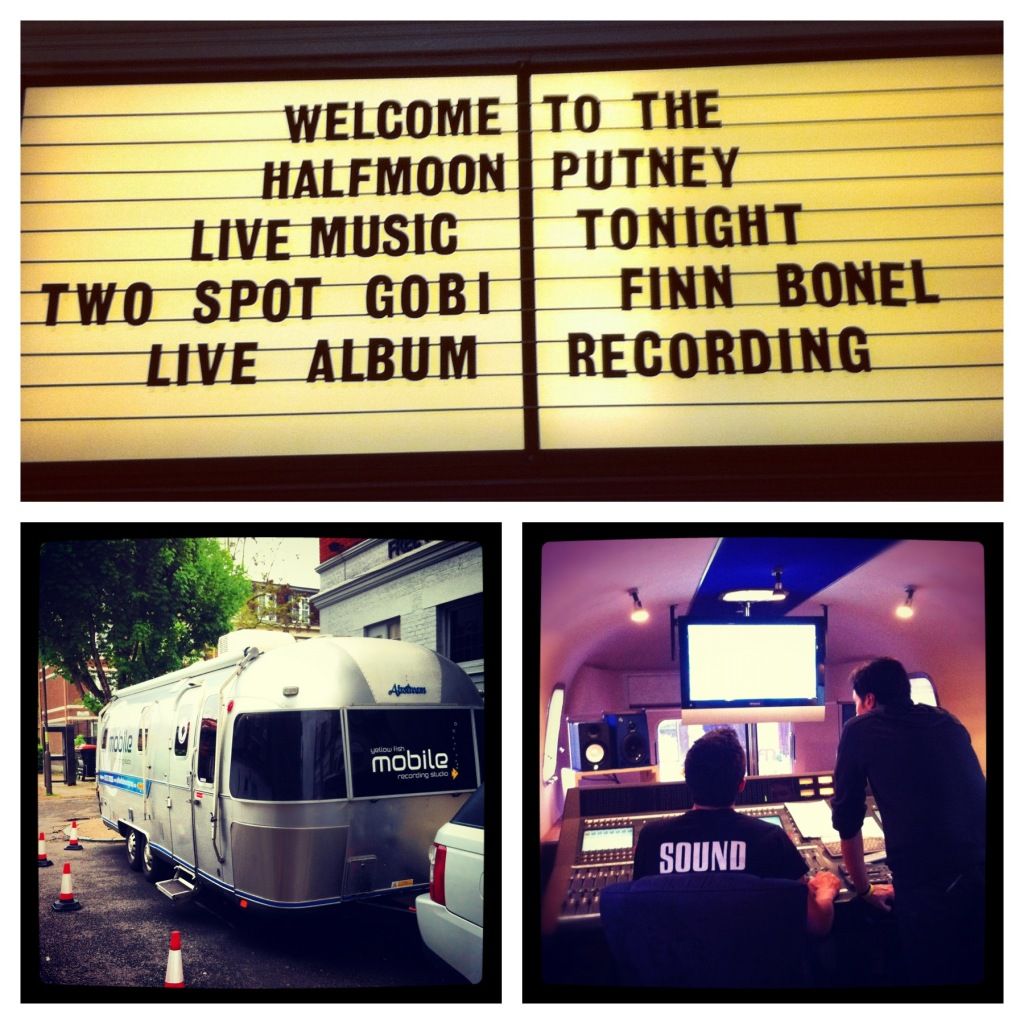 By doors at 8pm the stage was set and thanks to Finn Bonel, by the time we got our stage call, the buzzing crowd was primed for what would be one of the most memorable shows we have ever given in the UK.
We played an hour and a quarter's worth of our back catalogue, songs selected from pretty much every EP and album we have released over the last few years and the crowd were incredible. They threw so much vibe at us that we were in our element and gave the performance everything we had right down to the very last note. Particularly memorable was the swaying rows in the crowd for our last and one of our new numbers 'Big Stones', oh and also having to re-start 'Simon's Song' twice due to me missing my cue! You'd think I would have learnt by now!
Quite honestly though, it was a very special night for us, to see so many fans, old and new singing, dancing and generally being such a key half of the whole experience was very satisfying and we're stoked to be able to share the album with all our friends and fans all over the world very soon!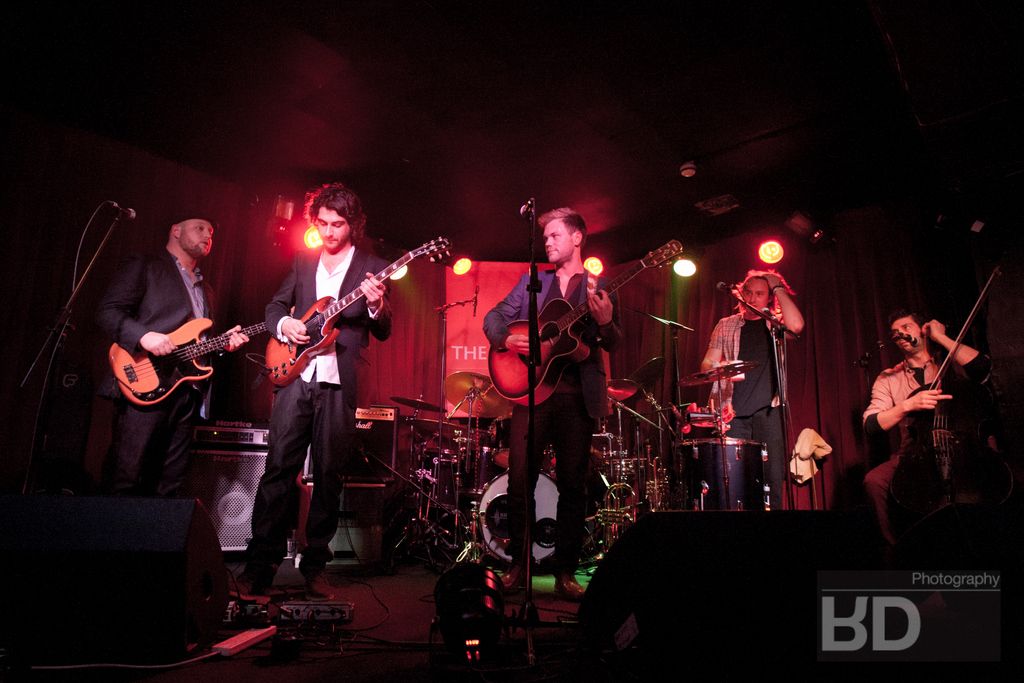 We would like to give a very special shout out to 'Racing Green' who provided us with such a sweet hook up and some beautiful threads for our performance on the night (see pic above and in post below), classic British styling for a classic London venue, thanks guys! Check out their beautiful menswear collection at: http://www.racinggreen.co.uk/
Stay tuned on Facebook and twitter for more 3rd album updates and for new shows in the UK and Europe.
Peace
J & TSG x